How about giving yourself a magical hair makeover? Indeed, hair care is crucial for every woman as they love to fickle with their pretty hair types. Every girl out there has a different personality and adorns themselves in unique hairstyles. For some, long hair works wonders, and they fancy long thick, and voluminous hair. However, not everyone has that thick long ponytail to flaunt, and hair extensions by Nisha Lamba Dwarka are a perfect solution to this.
Wondering about the Nisha Lamba Hair extensions price? Well, stay tuned with us till the end to get a notch on all her expert hair treatment services, prices, and even contact information. If you have decided to go for hair extensions, it's a good idea to solve those thin and weak hair nightmares. The professional expert, Nisha Lamba Dwarka, can advise you about the type of hair extensions that would suit you depending on the aspects like hair thickness, color, texture, and other things.
Similar Topic: How To Get Volume In Hair Naturally?
Why Opt For Nisha Lamba Hair Extensions?
Nisha Lamba is a certified hair and beauty aesthetician in Dwarka, Delhi, to guide you on your complete hair care regime. Tired of hair breakage and wish to flaunt those thick and shiny strands?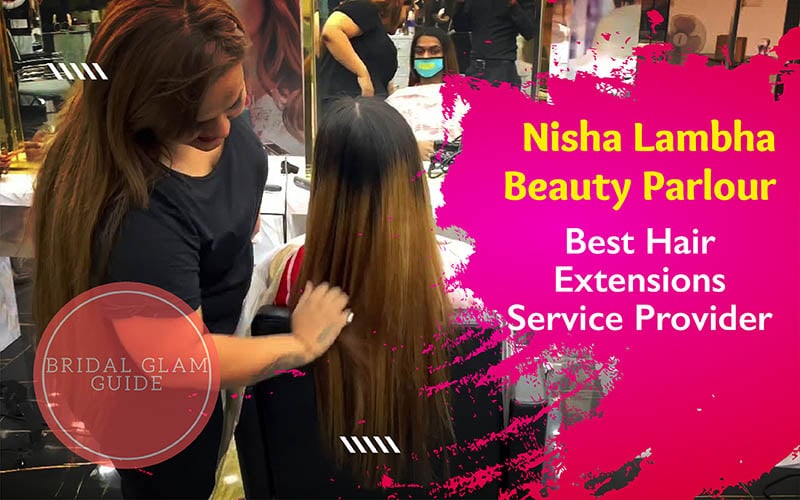 If yes, Nisha Lamba won't disappoint you as she holds years of expertise and experience in the beauty industry and pertains to very high beauty standards. Her zealous attitude to fetch a perfect look for you and passion for giving the best services makes her a good pick on our list.
You May Like: Best Indian Wedding Hairstyles For Long Hair
Going for Nisha Lamba hair extensions services won't turn you down as her professional aesthetics, knowledge of hair and skin could deliver the best outcomes. She is enthusiastic, eager to explore new things, and poses finesse in her work ecosystem. It is backed by the fact that she received many awards on national and international platforms for her hair and beauty-related services.
Nisha Lamba Dwarka- Services Offered!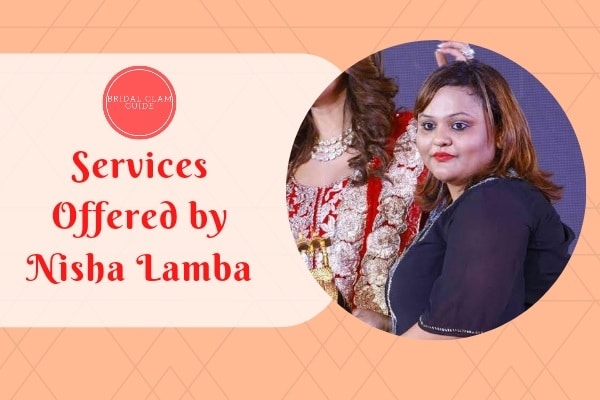 Willing to know Nisha Lamba's hair treatment price? Well, there are many other services that she provides along. Her focus is not just the outside glow on your skin, but it's more about working on the root causes. Nisha Lamba has a refined team of experts who leave no stone unturned to bring out the best of your features with their excellence and intricate work. You can receive tailored hair or skin treatment depending on your preferences and interests.
The problem of hair breakage and hair fall is common amongst women. Skin problems like discoloration, wrinkles, or pimples are also common things. If you are also dealing with any of these issues and want to get them rectified by a professional, receiving her services is the right thing to do.
Also Read: Bridal Haircare Tips – Home Remedies
As the wedding season is on the cards, every girl wants to be an eye-turner at the event or occasion. Nisha Lamba and her expert team can optimize the best techniques to impart you an absolute makeover that could change your life forever.
If you are a would-be bride, reaching out to Nisha Lamba salon services is a good option for getting that absolute glow on your face. After all, it's your D-day, and there's nothing you should miss out on to look your best on the precious moment.
Now, let's have a glance at the heap of services available with her.
Hair Care- Experiment with an array of hair treatments like hair straightening, Rebonding, Smoothening, and Hair Extensions. Keep sneaking out to know Nisha Lamba hair extensions prices for different types, lengths, and volumes of extensions.
Skin Care- She is a pro in handling the most trivial skin-related issues and also helps in managing acne problems effectively.
Bridal Makeup- Connect her for all types of bridal makeovers and beauty looks for any upcoming parties or events. You can also book a pre-bridal and bridal package with her to gleam like a princess on your wedding day. The basic package price available with her starts from Rs.999, and then it varies depending on the type of package you choose to opt for.
Handy Guide: Bridal hair care tips home remedies for silky smooth hair
Nisha Lamba Hair Extensions- Rev Up To Flaunt Long Hair In Style
If you are scouring for the best hair extensions services in and around Delhi, connect with Nisha Lamba Dwarka to get the best deals. She hones the art of adding a magical and natural-looking length to your hair that gives an added fullness to it.
What are hair extensions? They are good quality human or synthetic hair that makeup artists clip to the existing hair strands for an added hair length. It's a common way to derive desired volume and bounce in hair.
There are many ways of attaching hair extensions, and price varies depending on several factors. You also need to decide whether you prefer temporary or permanent hair extensions. When you go for the permanent ones, they cannot be removed on your own as the cost is also higher. Temporary extensions are reasonable and easy to remove by yourself.
Must Read: Meribindiya Bridal Services Team- Noida's Best Pre-Bridal and Bridal Makeup Team For Venue
Sneaking out on different options accessible for Nisha Lamba hair extensions can be crucial for its price. Clip-in extension, Keratin, Tape-in, and Ring extensions are popular choices prevalent here. Once you have extensions added to the hair, every treatment you do on hair applies to them, whether coloring, smoothening, or keratin. Opting for Keratin extensions is a good idea if you look forward to a long-term solution.
Read More: Nisha Lambha Beauty Parlour | Best Hair Extensions Services – Wedding e-magazine
Nisha Lamba Hair Treatment Price
Hair extension prices vary on multiple factors, as discussed above. After consulting the experts, it is possible to identify the appropriate extension suiting your hair length, texture, and volume. Once you make the right choice, they can reveal the exact prices along with additional promotional discounts or offers, if any.
You can further retrieve complete information on Nisha Lamba Hair Extensions by contacting her over the call, website, or social media.
Nisha Lamba Address – Sector 18, Dwarka, New Delhi- 110075, India.
Winding Up
Nisha Lamba is certainly a great makeup artist who can give you that stunning look you are craving. She holds dominance over hair extension services around Delhi, and it's ideal to contact her studio directly for further information on the same.
Don't hesitate to test out some new looks with the Nisha Lamba Hair extensions, whether for a casual party event or a wedding day. Everyone deserves to deck up in a new look and get themselves a fascinating makeover with preferred styles. Start searching on the web for top hairstyles and choose the best ones to try for an upcoming event!